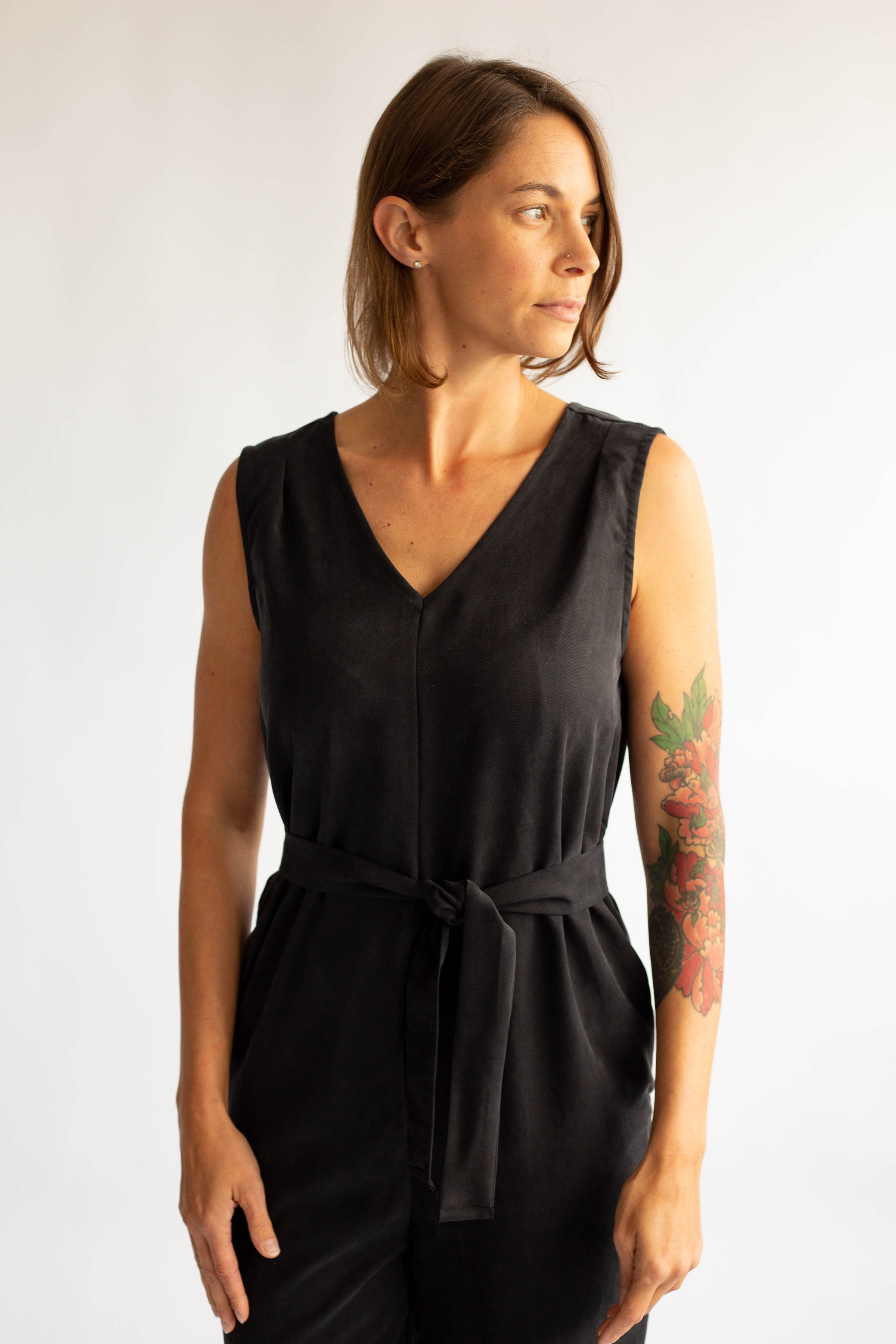 Clothing
Black Odette Jumpsuit
The minimal style lines of the jumpsuit allows for step-in dressing. The fabric is a blend of tencel and linen in a twill weave. It's lightweight but heavy enough for all season wear.
The Odette jumpsuit is made from a blend of linen and Tencel™ (Lyocell) is a type of rayon cellulose fiber made from wood pulp generated from managed Eucalyptus groves in Austria, Australia, America and China. Low toxicity solvents are used (and recycled to be used again) to convert wood pulp into fiber.
Lyocell is the only fully closed loop cellulose fibre on the market. Features include good yarn tenacity and a smooth hand, Lyocell is very gentle on the skin. It is also Thermal regulating, naturally anti bacterial and biodegradable.
Fabric 84% Tencel | 16% Linen
Colour Black Twill
Care Hand wash, cold water, hang to dry or Dryclean.
Size Two sizes. See flat measurements. Comes with waist tie.
designed and produced in Victoria, BC.

Flat Measurements:
S|M
Bust: 37"
Waist: 39"
Hip: 41"
Shoulder to hem: 53"
Shoulder to crotch: 31"
M|L
Bust: 44"
Waist: 44"
Hip: 48"
Shoulder to hem: 53"
Shoulder to crotch: 33"
The model is: 35" Bust, 28" Waist, 39.5" Hip and 5' 9" tall.